Get Your Tickets Now for the 2023 Buckeye Bash
7:00am Monday, February 13, 2023
The 2023 Buckeye Bash is a sponsored gun show with Dinner, Auctions, and TONS O' GUNS!
We're holding the festivities at the Villa Milano Banquet & Conference Center in Columbus, Ohio on Saturday, April 1, 5-9 p.m.
Get your tickets now and enjoy a great meal. Bid on guns, gear, and a wide assortment of merchandise in our live and silent auctions!
Plus we're once again running our popular TONS O' GUNS raffle game. We'll have several tables full of guns on display courtesy of LEPD, including an assortment of rifles, shotguns, pistols, and revolvers.
You can also enter other popular raffles to win guns and great prizes.
WATCH THIS VIDEO:
Tickets: $50
Sponsorships: $100 per person (VIP seating)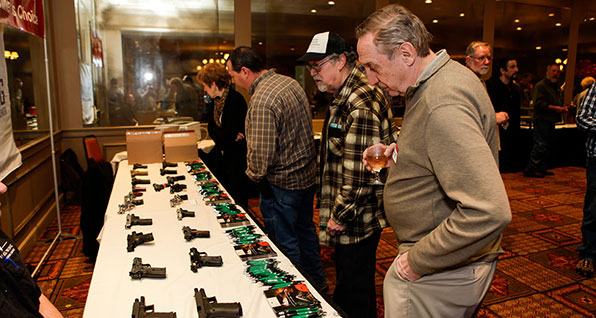 The Buckeye Bash offers lots of ways to have fun, win guns and other prizes, and support our 501(c)(3) charitable Foundation, which funds education, youth shoots, grants, the FASTER Saves Lives teacher training program, and more.
Tons O' Guns - At just $20 per entry, you can play all evening. For each entry, pick a playing card and tear it in half. Put half in the bucket and keep the other half. When all the cards in the deck are taken, we'll draw a card. If you have the matching half, you win! Tell us which gun you want and it's yours!
Evil Black Rifle Raffle - Have you heard about those evil black rifles that gun grabbers call "assault" weapons? Well, we'll have a premium one on display. Just buy your tickets, throw them in the bucket, and we'll announce the winner at the end of the evening.
Ammo Cans / Bucket Raffle - It's the best value of the evening. Buy as many ammo cans as you want at $50 each. Inside each can is $150 worth of strip tickets for the bucket raffle (30 tickets total). Drop tickets into the buckets for a chance to win guns and other prizes. Keep the ammo can as your bonus gift. But hurry! The ammo cans sell out lightning fast every year!
Silent Auction - We have a wide variety of items displayed on the tables, from guns to grills to hunting gear to patriotic home decor, we have a little of everything. Walk around, find what you want, and write your bid on the sheet. Someone is going to win and it could be you!
Live Auction - Bid against your fellow patriots for firearms and other premium items. Just raise your hand in response to the auctioneer. We'll have all the items on display in front of the stage throughout the evening so you can get a close-up look and plan your bidding strategy.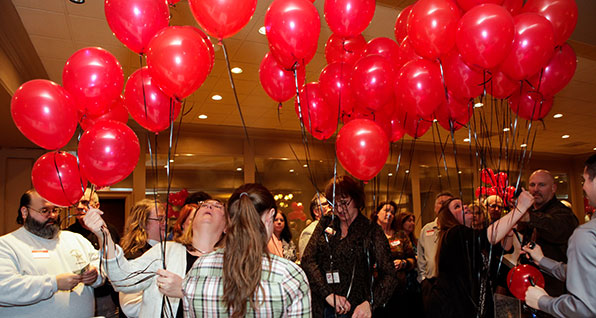 Don't miss the fun and fellowship at this year's Buckeye Bash. Get your tickets today!
Tickets: $50
Sponsorships: $100 per person (VIP seating)