Photo Tour – The NEW Delaware Wildlife Area Shooting Range
7:00am Monday, December 21, 2020
After being closed several years for major enhancements and renovations, Delaware Wildlife Area Shooting Range finally opened on Friday, Dec. 4, 2020. With a dramatic expansion of shooting positions, it now lays claim to the title of Ohio's largest public shooting range.
Delaware is the only outdoor public range serving Central Ohio, so the closure has been frustrating for gun owners across the region. However, the Division of Wildlife realized that the limited capacity of the old range had been inadequate for a long time given the overwhelming demand for places to shoot.
Division management wisely decided to start fresh with an all-new and thoroughly modern range concept, increasing the available rifle and handgun shooting positions from just a handful to 96, with additional ranges for shotgun and archery.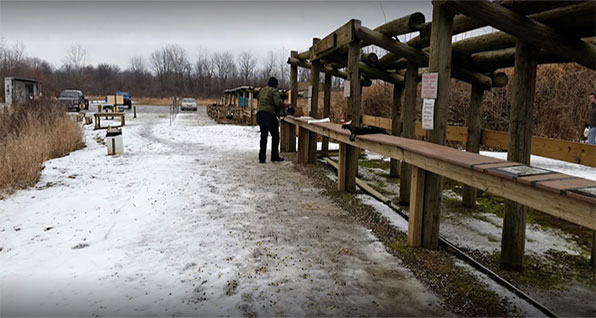 To give you just a little perspective, the above photo shows how the range looked before the renovation.
Buckeye Firearms Association took a private tour with Division of Wildlife leadership and staff on Wednesday, Dec. 2. Below is what the new Delaware Wildlife Area Shooting Range looks like now. Click on the photos for a close-up view.
ARCHERY: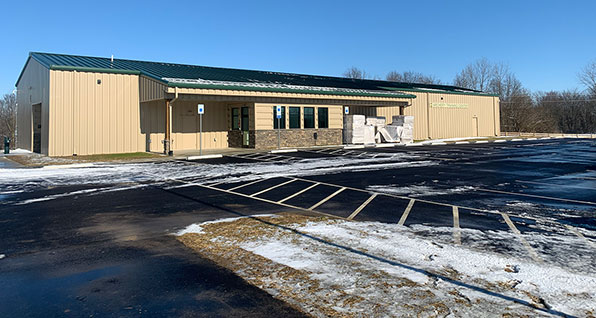 One major addition is the new indoor Archery Training Center.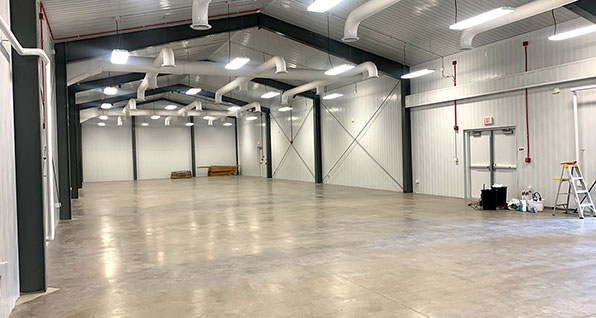 The Archery Training Center boasts 12 indoor lanes with distances up to 25 meters.

The Archery building also houses a break room/kitchen, staff offices, and restrooms.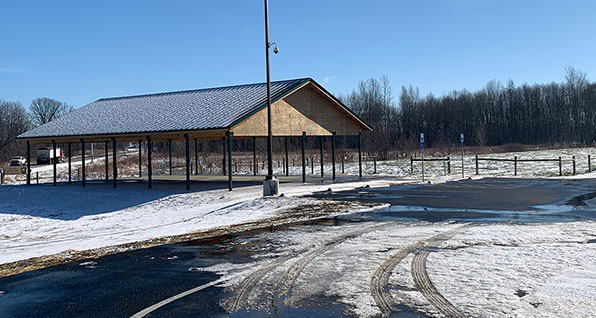 The Olympic Archery Range & Pavilion is a 10-lane, 90-meter outdoor range with observation pavilion for spectators.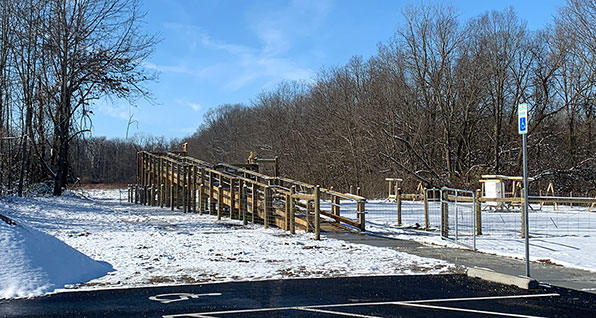 The Static Archery Range with Platform allows for targets from 10 to 50 yards with two heights of elevated shooting platforms, which are ADA compliant. This allows everyone to shoot from an elevated position.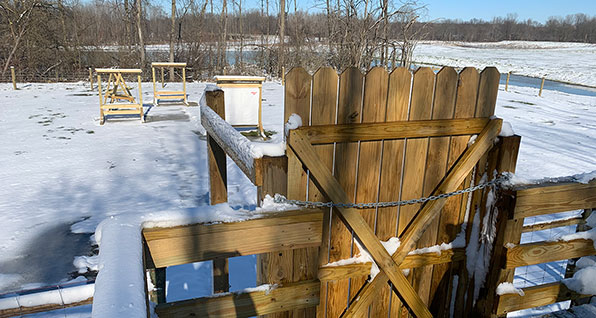 One of the two archery shooting stations.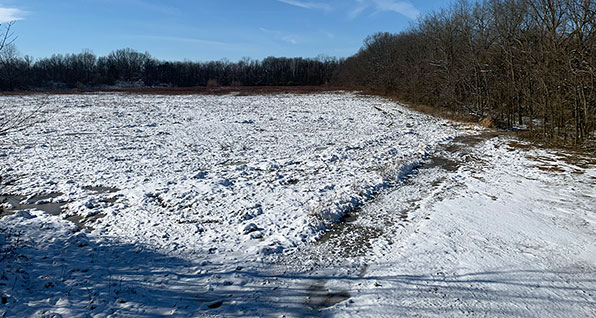 Shown is the path to the Walk-Through 3D Archery Range, which features 16 targets at 10 to 60 yards in wooded and open field locations.
SHOTGUN: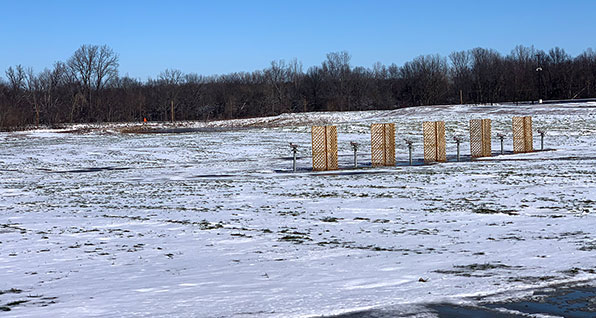 There are 6 self-operated trap throwers for shotgun. Shooters must bring their own targets.
RIFLE & PISTOL: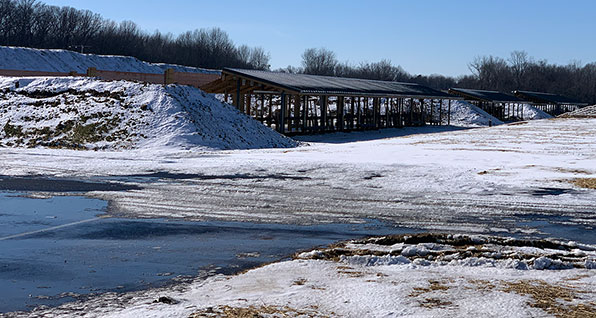 There are three new ranges, all under shelter with handicap-accessible walkways and shooting positions.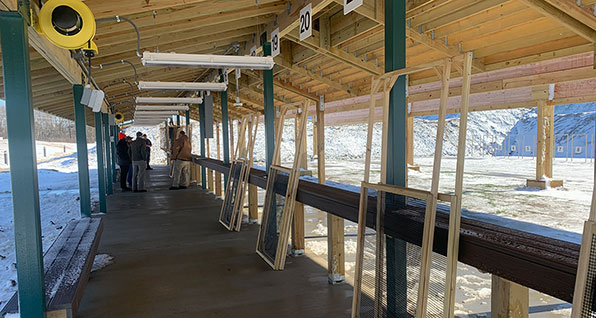 The first range offers 36 shooting positions with distances up to 25 yards. The second offers 24 shooting positions with distances up to 50 yards. And the third range offers 36 shooting positions with distances up to 100 yards.
The new Delaware Wildlife Area Shooting Range has been a long time coming, but the final result offers Central Ohio shooters a world-class public shooting experience. Load up your range bag and go do some shooting.
The range is located northeast of Delaware Lake, just off St. Rt. 279, at 1358 SR 229, Ashley, Ohio, 43003. For hours of operation and other details, visit the ODNR website.
Visitors 18 and older are required to have a valid Division of Wildlife range permit upon arrival, which are available online at wildohio.gov, on the HuntFish OH app, or any location where hunting and fishing licenses are sold. Permits are not sold at the range.
Shooters age 17 and under do not need a permit, but are required to be accompanied by and directly monitored by an adult (age 18 years or older) holding a valid shooting range permit.
Angela Armstrong is Administrative Assistant with Buckeye Firearms Association, owner of Your Right - Your Choice firearms training, and an instructor at Tactical Defense Institute.