Buckeye Firearms Foundation lawsuit yields more positive results: OGCA returns to Cleveland's I-X Center after nearly ten years
7:00am Wednesday, November 23, 2011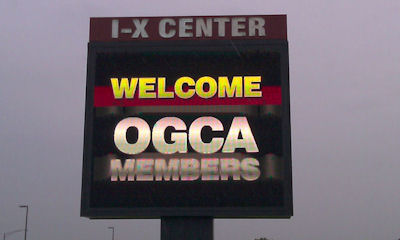 by Jim Irvine
The Ohio Gun Collector's Association (OGCA) returned to the I-X Center in Cleveland on October 15-16, 2011, for their first event in almost 10 years. The huge crowds that packed the show Saturday made it obvious that they had been missed. As is typical, the show was less crowded on Sunday, but a vendor I bought some supplies from indicated he was actually selling more on Sunday than he did on Saturday.
No matter how you measure it, the event was a success. Lots of new members were signing up with thoughts of attending future meetings.
For many years, OGCA held all their meetings at the I-X Center, but when jurisdiction of that facility passed to the City of Cleveland in a land swap with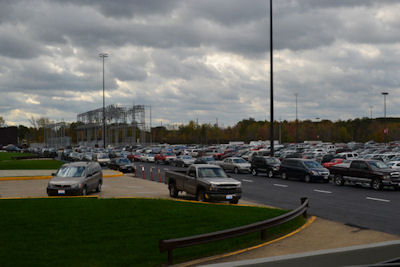 Brook Park, Cleveland's burdensome anti-gun ordinances forced the "Largest Gun Collector Organization in the World" to find a new home. Considering the number of people and amount of money OGCA brings with it, any community in the state should be a welcoming host.
In February of 2009, Buckeye Firearms Foundation filed suit against the City of Cleveland for their continued persecution of gun owners. The city had 19 separate gun control ordinances that were in conflict with Ohio law. City Law Director Robert Triozzi was quoted in The Plain Dealer calling our lawsuit "more of a publicly stunt than a legal maneuver," but his brashness didn't last.
In May of 2011, Cuyahoga County Common Pleas Judge Brian Corrigan ordered Cleveland to stop enforcement of 19 gun control ordinances immediately. It turned out the city was more interested in "publicity stunts" than following the law or dealing with the city's crime problems.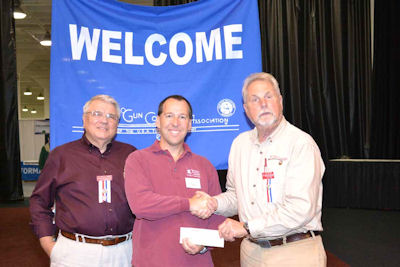 With a court order tying the city's hands, OGCA was quick to return to a location that had been great for all involved for many years. Members and supporters were obviously glad to have them back in the Cleveland area.
OGCA holds six meetings annually at the Roberts Center in Wilmington Ohio. While members in Cleveland would love to see events on a regular basis up north, it does not make sense to trade the friendly confines of Wilmington for the political uncertainties of Cleveland. Still, it is obvious that there is a demand for shows at the I-X Center, and I would expect OGCA to add a Cleveland meeting to their schedule for next year.
Jim Irvine is the Buckeye Firearms Association Chairman.