Inaugural "Rooster Run" Youth Hunt a success - paying our legacy forward
7:00am Thursday, December 10, 2020
After several years of rather stagnant numbers at the Greene County Fish and Game Association annual youth hunt, a group of club member passionate about sharing our heritage with young or new hunters, decided to make a change. They formed a committee to lay the groundwork for improved recruitment. Chaired by the Club Secretary, and a hunter education instructor, Tim Ankeney with members Larry Moore, Terry Sebastian and Josh Kell, all long-time hunter ed instructors plus the Club Conservation chairman Dave Rohrback, Club Treasurer Ed Rauch, and President Gary Smith, the group got down to business. The approach and plan were given a go by the Club's Board of Directors.
Tim Ankeney wrote the mission statement. It states: "Our goals are simple; to increase our youth participation numbers, stimulate additional member involvement, start building the next generation of conservationists, and create a one day event that everyone involved will never forget, and one that others will want to become a part of moving forward".
The planning included getting a number of sponsors, both local and statewide, so that there would be no cost to any participant. We didn't want a registration fee to stand in the way of any youth learning to hunt. Local businesses, the Greene County Sheriff, County Commissioner, and statewide groups, such as the Buckeye Firearms Association and the Ohio State Trappers Association soon joined as sponsors. The day would include much more than hunting.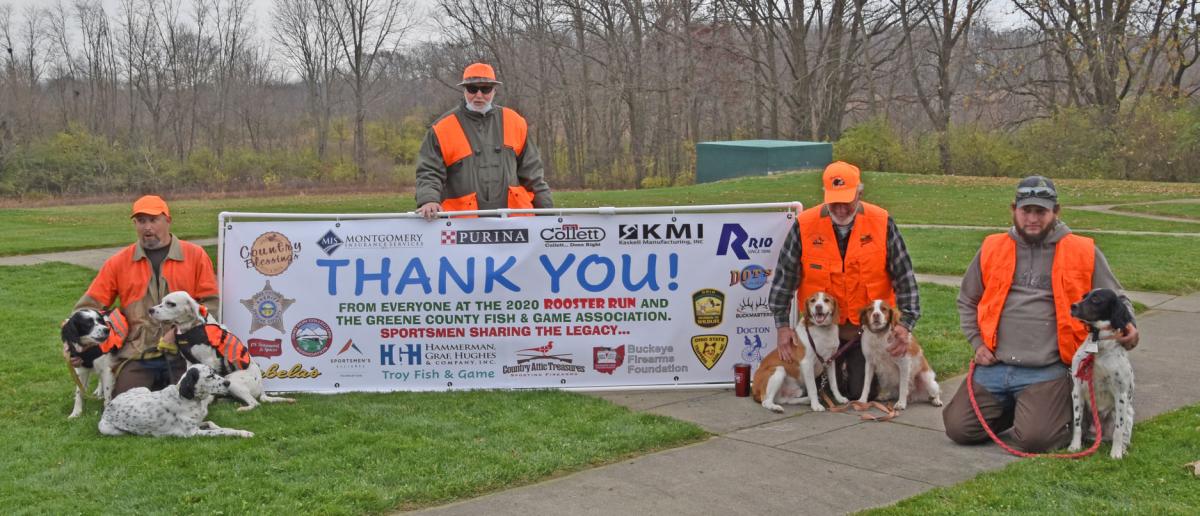 The morning broke to a solid frost overnight. The plans and set-up completed, the volunteers arrived with spirits booming and only a slight hint of apprehension if we could pull off this day safely and make it great for the youngsters. The dogs were whining in the box anxious to get about the business of finding the recently-released pheasants. Parents filled with anticipation and youngsters full of excitement complimented the dogs. Yes, it was fast heading into an exciting day!
Of course, everything revolved around making it a safe event, not only with the firearms involved with the ever-present concerns of the COVID-19. It was a rather daunting challenge for planning and execution. Social distancing was emphasized; masks required within the clubhouse, except when eating; food had to be served and prepackaged condiments and plastic were utilized. Outside the club house social distancing was still important, but the use of masks outdoors was left to each participant and their parents.
Registration included verification of an Ohio hunting license; inspection of all firearms to ensure proper safe operation; and distribution of orange hunting vests and hats. A safety briefing emphasizing gun handling, safe shooting zones and hunting over the bird dogs was held. Everyone headed to the trap range to shoot 10 rounds at a moving target. This gave the volunteer instructors another opportunity to evaluate the gun handling experience of each hunter. Needed coaching was provided on the gun mount and swinging on the moving target. The youngest hunters, or those who had never hunted, were assigned to a separate area where each bird was set for one hunter at a time. This ensured safety, coaching and their best opportunity to be introduced to pheasant hunting with a better chance of getting a bird. The remaining fifteen hunters were divided into groups assigned to each field marshal and dog handler. Every group would be hunting over experienced bird dogs. It was a new experience for most participants.
The group assigned to me ranged from young people who had hunted but never gotten a pheasant to a couple of youth with some hunting experience. The young hunters displayed sportsmanship, with everyone getting shots. If a couple of youth both shot a bird, they agree who had the best shot. One young hunter hit a bird but didn't bring it down. A second youth fired and brought the bird down. That second shooter already had a bird and quickly agreed the first shooter, who didn't have a bird yet should have it. It warmed my heart to see this spirit of sharing. While there were a fair number of misses, the successful shots were celebrated by all. The work of the dogs pointing the bird location, tracking moving or running birds and, especially, finding the downed birds in the heavy cover was soon appreciated by all. That same spirit and learning was evident across all the groups.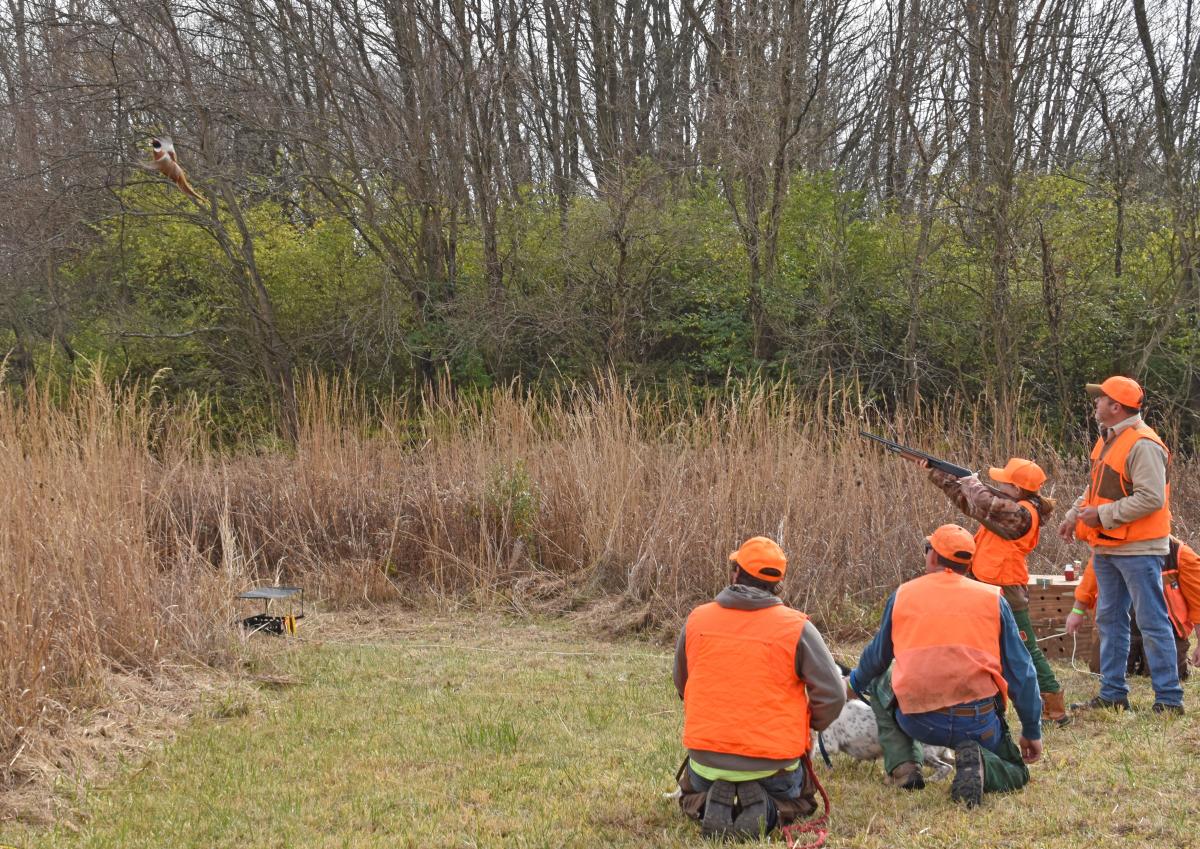 At the end of the day, 19 out of the 24 young hunters, had harvested at least one pheasant with several getting a two-bird limit. The most exciting statistic is that 14 of the young participants harvested their first pheasant at the event. Wise use of the resource is something that is always taught in hunter education. It was no different at this event, with the next stop being the cleaning station. It started with adults showing the youngsters how to clean their harvest. It soon grew to the experienced youth, even one that wasn't there for the hunt, showing the new youth how to clean their birds. All the birds were bagged and put in a cooler so everyone could take their prize home for a good meal!
"Working hard in life to become successful in life is fulfilling but working hard so that others can be successful is much more rewarding", Ankeney said following the event. "It's our responsibility as sportsmen to share our knowledge, our lifestyle and our legacy with others".
Outdoor writer and hunter education instructor Larry S. Moore is a long-time volunteer leader for Buckeye Firearms Foundation and winner of the 2005 USSA Patriot Award, the 2007 League of Ohio Sportsmen/Ohio Wildlife Federation Hunter Educator of the Year and the 2010 National Wild Turkey Federation/ Women in the Outdoors Hunter Education Instructor of the Year.