Nebraska legislature approves Right to Carry
3:04pm Thursday, March 30, 2006
The NRA is reporting that the Nebraska legislature has passed Right to Carry legislation and Governor Heineman has pledged to sign it into law.
Nebraska is poised to become the 48th State to have some form of Right to Carry. There are now 38 states that are shall issue, and Nebraska will be the 39th shall issue state.
Buckeye Firearms Association wishes to offer our congratulations to our grassroots brothers and sisters in Nebraska who have worked so hard for so long in their efforts to pass concealed carry legislation.
Ohio residents need to keep in mind that there is no reciprocity agreement yet. Nebraska's law will not go into effect until January 1, 2007.
Click on the "Read More..." link below for a visual graphic depicting America's Right to Carry progress.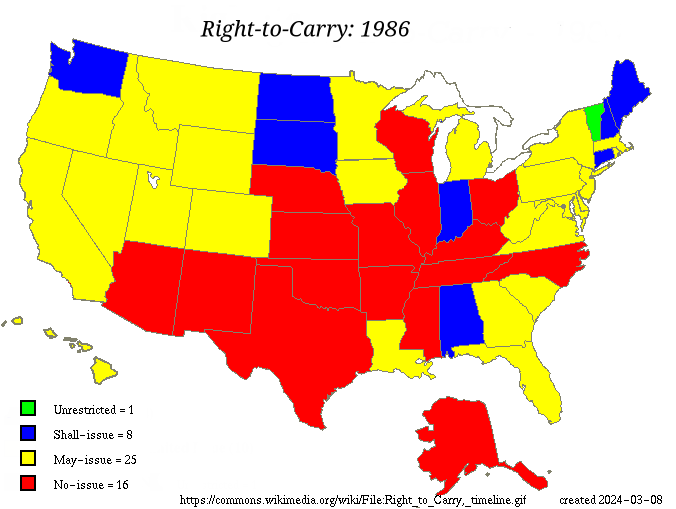 Related Story:
CCRKBA: AND THEN ONLY TWO REMAINED; CCRKBA HAILS PASSAGE OF CCW BILL IN NEBRASKA