Re-Elect SEAN MALONEY to the NRA Board of Directors
7:00am Monday, January 23, 2017
If you're a voting member of the NRA, you will soon receive your ballot to elect the NRA Board of Directors. Your ballot will be in the February issue of your NRA magazine, which will start hitting mailboxes on January 23rd.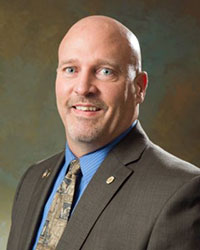 As Executive Director of Buckeye Firearms Association, I personally endorse SEAN MALONEY. I am enthusiastically voting for him, and I urge you to vote for him too.
BFA has endorsed both Sean and Linda Walker, both tireless Second Amendment advocates and current NRA Board members. We've published information about Linda, and now I want to share some thoughts about Sean.
Sean plays a key role in Buckeye Firearms Association, where he serves on our Board, and in Buckeye Firearms Foundation, where he is part of the team involved in our nationally-recognized FASTER Saves Lives program.
In addition to working to defend your gun rights here in Ohio, Sean has put his passion to work in many other states. In 2013, he traveled to Colorado as a volunteer to help recall two anti-gun Colorado state senators and force another anti-gun state senator to resign.
Sean has also traveled to Virginia, Iowa, Connecticut, and Pennsylvania to campaign on behalf of candidates for political office who share our Second Amendment values.
As an attorney, Sean has volunteered his time representing clients whose Second Amendment rights were being infringed. In 2011, he founded Second Call Defense to provide ongoing legal protection for those law-abiding citizens who are forced to defend themselves and their families in lawful self-defense.
Sean has been an NRA Life Member since 2004. He's worked as an NRA Election Volunteer Coordinator, helping to organize grassroots work for NRA Endorsed Candidates. And he earned the NRA's Jay M. Littlefield Volunteer of the Year Award in 2010. He was first elected to the NRA Board of Directors in 2014, and he's now running for reelection.
In addition to BFA's endorsement, he's also endorsed by Soldier of Fortune Magazine, Ammoland, Dick Heller (DC vs. Heller), and Laura Carno (Founder, I Am Created Equal).
That's just the tip of the iceberg for Sean's long and impressive bio. But what I really want to express is the personal side. I've known Sean for many years and have worked with him closely. And I can tell you there is no one who works harder to protect and advance your Second Amendment rights. In a world where, frankly, many people talk tough but do little, Sean stands out as a doer and achiever. When there's a gun owner in need, Sean is there. When there's a threat to Second Amendment rights, Sean doesn't waste time talking about it - he takes action.
That's the Sean Maloney I know. And that's why I'm voting to re-elect him to the NRA Board of Directors. Not only has he earned it, we all need him to be in a position where he can put his vast talents and endless energy to work fighting the good fight.
I'm voting for both Sean Maloney and Linda Walker. And I'm going to vote ONLY for them. This is called "bullet voting" and it means you vote for one or two people only. When you vote for too many people, it dilutes the power of your votes. So please consider bullet voting for Sean and Linda.
Click here to learn more about SEAN MALONEY. Read his bio. You'll be impressed by just how hard he works for you.
Open your NRA magazine as soon as you receive it, and fill out the ballot. Follow the directions carefully to make sure your vote is counted. Don't put it off. Do it right away.
There are a lot of people running this year, and we need SEAN MALONEY and LINDA WALKER on the Board now more than ever.
Dean Rieck is Executive Director of Buckeye Firearms Association, a former competitive shooter, NRA Patron Member, #1 NRA Recruiter for 2013, business owner and partner with Second Call Defense.