Fremont City Schools Trying to Shut Down Programs for Shooting and Hunting
3:00pm Monday, March 04, 2019
Buckeye Firearms Association has learned that Fremont City Schools is attempting to shut down high school programs for shooting, hunting, archery, and other outdoor activities.
Please attend the next school board meeting to show your support for these healthy, character-building activities.
WHEN:
March 11, 2019
starting at 6 p.m.
WHERE:
Fremont Middle School
1250 North Street
Fremont, OH 43420
A variety of previously approved programs run by the Conservation and Outdoor Adventure Club (COAC) at Fremont Ross High School have been suddenly and mysteriously "de-approved" by the district's HR director, Sue King.
The reason given is that there are liability concerns, however these activities are safer than many school sports. The list of "de-approved" activities includes:
Archery, Fishing from a kayak or boat, hunting with a bow or gun, kayaking other than in a swimming pool, sporting clays, marksmanship, and shooting a pellet gun. See the chart below.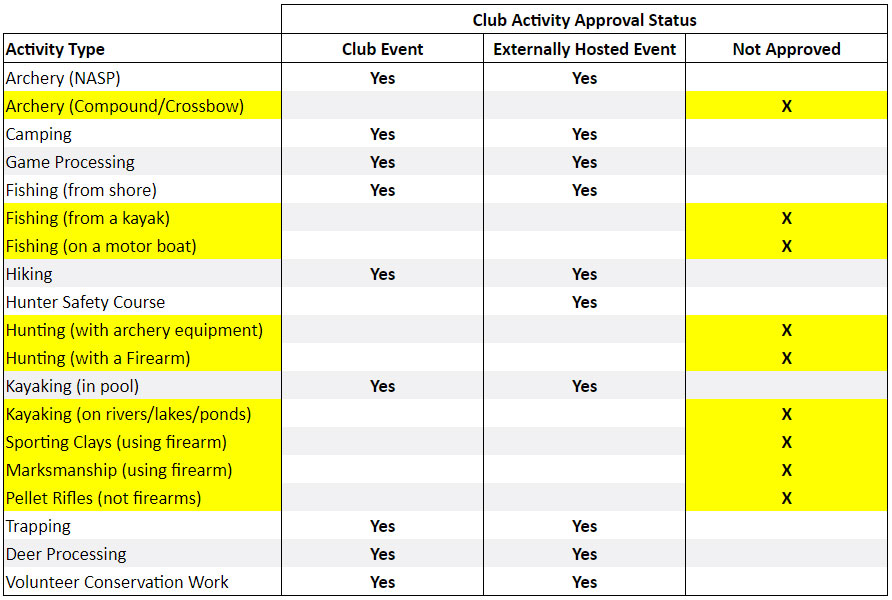 There appears to be support for these activities from Superintendent Jon Detwiler and Principal Brian Zeller, as well as local police, representatives from the Ohio Department of Natural Resources, many other organizations in the area, and students.
To the best of our knowledge, none of these activities violate school board policy. There are 53 COAC student members, which makes it the second largest club at Fremont Ross High School. Only 3 of the 53 students were not interested in shooting sports / hunting, and 35 of the 53 are interested but have never done it before.
Also, based on student survey data, students are MOST interested in the activities that have been de-approved.
We suspect there is something going on here beyond mere "liability" concerns. Club advisors have been told they cannot even TALK about these or similar activities or even refer students to organizations outside of school that sponsor similar activities. Advisors have been threatened with losing their jobs if they do.
By attending the next school board meeting, you can express your support for these safe, healthy, and character-building activities and ask that the decision to de-approve them be reversed.
This is especially important if you live in Fremont, Ohio or have children in the school system. However, even if you live in surrounding areas, it is still vital that you show your support because other schools in the area may be affected if they choose to follow the lead of Fremont Ross High School.
In my opinion, it makes no sense to say it's okay to play football, where players are crashing their heads together, but it's not okay to shoot sporting clays or fish on a boat or participate in other activities that are proven safe.
Please attend the next school board meeting and make your voice heard. We know some board members support these activities and some don't. But they all need to hear from you to learn that these activities are safe, healthy, and fun. They build character and teach responsibility, focus, physical coordination, and patience.
Bring your family and friends with you, especially high school children who can speak to the board about the positive experiences they've had with shooting, hunting, fishing, and other outdoor activities.
Dean Rieck is Executive Director of Buckeye Firearms Association, a former competitive shooter, NRA Patron Member, #1 NRA Recruiter for 2013, business owner and partner with Second Call Defense.